Alright, well here is where we finally apply Leigh Bortin's full scheduling insight — or, at least, where we intend to. Here is also where I really go unconventional on you.
When I declare that it is Indepenent Work Time, Hans (4th grade) & Jaeger (2nd grade) will head to their desks and their own checklists. Ilse (preschool) & Knox (toddler) will meet me on the couch.
Preschool: 15-20 minutes
With Ilse, and Knox tagging along if he so wishes, we will
Read an alphabet book, saying the letter sounds as well as their names.
Count to 100 with our Math-U-See 100-Chart.
Read a picture book of her choice
Read all or part of a fairy tale from that term's fairy tale anthology.

Choices from our picture book collection

Read a page or two from a poetry or Mother Goose anthology, switching the book each term.
After Ilse turns 5 in January, we might begin phonics using TATRAS if she seems ready and willing, or we might just continue with learning letter sounds with an alphabet book. I play phonics and reading instruction by ear; I don't think it's beneficial to begin before the child is ready and capable: Better late than early. Just as it's not worth the energy and concern to try to teach a baby to walk before he's ready, it's not worth the energy and concern to try to teach a child to read before the developmental ability has clicked. Every child is different, and just as I don't have a goal of babies walking by a year, I don't have a goal for children to read by 6 — although so far it's happened with my oldest two in spite of me and not because of me.
Mom's Break: 10-15 minutes
Then I get a little respite. I'll move the laundry, get some ice water, check my email, — and set a timer!
Jaeger's Independent Work (2nd grade)
Are you ready?
Jaeger's checklist for Tuesday through Friday: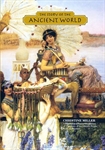 Yes. He can pick whatever part of whatever science book we have on our shelf: Astronomy, Botany, Zoology 1, or Zoology 2. I figure he'll retain more if he has some autonomy and can read what interests him at the time. Plus, then I don't have to plan out pages and we are never behind.
The beauty of this checklist is that I can have it up on the board all year long and it works without detailed planning or refreshing. Sure, he might not finish all of any one science book, but he'll have shown interest and learned something; he's only in second grade and an introduction and a fostering of interest is all I'm after in elementary anyway. This is where knowing your goals helps you plan. And, sure, he might not finish either of the history books, but what is more likely is that he will pick them up and read them outside of school time because that's the sort of boy he is. This list, then, keeps him going back to it even if he read the whole thing so he can process parts more slowly and reflect through drawing and writing. And if he's read the whole thing in his spare time and wants to skip around to draw about favorite parts the rest of the year, then that is perfectly acceptable by me. That's what ended up happening with Child's History of the World this last year and I think it was quite fruitful.
Jaeger's Tutored Time
So, after my little break, I'll either check on Jaeger and see how close he is to being done, or he'll be waiting in the wings for his time, with his completed work. Here's our agenda:
Go over completed work
Tell about what you read
Revise notebook page together
Penmanship
Telling me what he read is more along the lines of accountability rather than a real CM-style narration. And we'll revise his writing to correct spelling, ensure complete sentences and correct punctuation, and perhaps add in further description or style. He has copied a lot, but not written original sentences hardly at all, so I don't know what his style is yet or what he'll need.
Hans' Independent Work (4th grade)
Hans' list is very similar: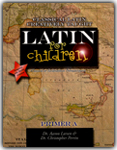 Hans' Tutored Time
When I'm done with Jaeger, I will call Hans, who will hopefully be finished. He will come with his work and we will
review his completed work.
practice penmanship.
revise his notebook pages.
do that Week's Latin lesson together.
When we're done, Hans will still have a few more minutes of work:
finish revising notebook pages based in feedback.
finish Latin work page if needed.
Those pages then go into my inbox so I can ensure it's done, but he can be done when he's finished.
We'll have to wait and see if this really will fit into an hour, but my experience thus far leads me to believe that some days it will and some days it won't. If it turns out that finishing in an hour is perfectly reasonable if they don't dawdle, then we'll use a timer to help learn some time management.
Knowing that if they take longer they are eating into their free play time, though, is usually a pretty good motivator.
Our Homeschool Hours