Besides our hymns and Scripture memory, we have a few other parts in our Circle Time binders.
Catechism Memory
We've been memorizing & reviewing The Catechism for Young Children for almost 7 years now — ever since my oldest was 2 and could first answer, "Who made you?" We'll keep this in our memory work until we run out of children to teach it to. After 7 years, I even have the 145 questions & answers [mostly] all memorized!
A couple years ago our pastor and elders commended a selection of 10 Heidelberg catechism questions and answers to the congregation for memory. I promptly added them to our memory material. I do love the Heidelberg. The sections in the Heidelberg are called "Lord's Days" because there are 52 and they are designed to be read or taught through at church yearly.
The selections included in our binder are
Lord's Day 1 — What is your only comfort in life and in death? Q2: What must you know to live and die in the joy of this comfort?
LD 5, Q12 — According to God's righteous judgment, we deserve punishment both in this world and forever after: How then can we escape this punishment and return to God's favor?

LD 7, Q13 — What is true faith?

LD 10, Q27 — What do you understand by the providence of God? (another of my favorites)

LD 12, Q32 — But why are you called a Christian?

LD 23, Q60 — How are you right with God?

LD 25, Q66 — What are sacraments?

LD 30, Q81 — Who are to come to the Lord's Table?

LD 32, Q86 — We have been delivered from our misery by God's grace alone through Christ and not because we earned it: Why then must we still do good?

LD 45, Q116 — Why do Christians need to pray?
Creeds
We generally start off our memory work time by reciting together a creed. I have three we alternate between:
History Sentences
This will be our first year adding in history sentences. It is a concept I picked up from Classical Conversations, but when I looked through a friend's CC book, I was disoriented by the sheer volume (and packed text), and the difficult to discern (theme-related?) order of the history sentences. Dawn uses some history sentences by Hannah's Homeschool Helps yahoo group, but it wasn't really what I had in mind, either.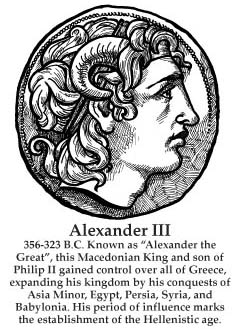 I wanted only a handful of sentences about the most important people or events in a given period. Just basic pegs, cornerstones, so we can have a strong framework for the flow of history. We're memorizing the Veritas timeline (titles of the cards only), but I wanted also to memorize a few key dates along with that.
So, since I already had the History Through the Ages Timeline Figures, I picked 2-3 people or events to memorize per term (this year is ancient history), then printed out the full-sheet-size timeline figure with sentence from the CD. So I didn't have to write any sentences, though I did abridge a few.
I'm pretty pleased with the plan, actually. We'll see how it turns out in reality.
Mottos
I started adding mottos to our Circle Time this year and it does help quite a bit, I have found. One reason I know that is because we only ended up reciting them about 1/3 of the time. When we did them, our awareness of what we should do increased, and I had a quick, ready-on-the-tongue, easy-to-say-cheerfully reminder to give throughout the day.
Our mottos for this coming year will be mostly repeats, including
Focus on your job & do it right.
Leave it better than you found it.
Voices: cheerful, polite, strong
Business before pleasure
Ready to strike your colors? I have not yet begun to fight!
Soldier Stance (1. Stand up straight; 2. Shoulders back; 3. Hands at sides; 4. Ready eyes; 5. Quick response)
Plus, for the sake of the youngest in the group, we will be frequently reviewing our obedience motto: Obey right away, all the way, with a good attitude every day.
Poems
This year I'm adding poetry memory to our Circle Time. This last year it was part of the boys' independent work. That worked acceptably well, but I'm moving it for two reasons: 1) So I don't have to shift around papers in an additional 2 binders; 2) So I can hear them say it every time, correctly pronunciation and cadence as needed. Also, some of these are repeats, because I didn't incorporate review into their poetry memory this past year.
Hans' Poems
Jaeger's Poems
My Poems
I love Donne, and I've always wanted to have a couple of his poems memorized. So Hans will read his poem, Jaeger will read his, and I'll read mine:
More Circle Time details coming up!
Next week, I'll show you my revamped Circle Time binders, made more durable for daily use by boys. I will also publish my Circle Time routine details, including how it often looks in reality — never as pretty as on paper!
Related Homeschool Memory Work Posts