We'll be doing something a little different this year for our elementary "content" lessons: Bible, history, science, literature, and art study. These lessons will happen twice a week, and a neighbor friend and I will swap kids during that time. She will have the 5-and-under crowd (6 total, but Geneva will hopefully be in her own bed napping) and I will have the 7-and-up crowd (4 students). We've scheduled a 2-hour block, but that time will include our transportation and transition times, so I'm counting on not much more than an hour of actual lesson time.
My friend and I are quite hopeful that this calendar commitment to one another will increase the consistency of both our homeschools. :)
Bible (~20 minutes)
I'll be doing Covenantal Catechism, books 2 & 3 (Old Testament) for Bible. Readers with good memories might wonder why I am doing this again when it's what I had planned for last year. Cough. Well, Bible was a subject that got dropped, so we'll just try again this year.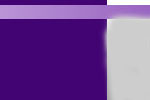 We'll do one lesson from the book each time we meet:
use a review question to engage our memories and attention
read the OT passage (or listen on audio)
read the lesson in the book (they all develop how the OT speaks of Christ and the Gospel)
kids can color a coloring sheet of the story while they listen
use one or two of the questions as a narration/conversation prompt
And, once every six weeks or so, we'll review by using the questions in the lesson as conversation prompts and we'll go over the Line of Promise with timeline figures.
History (~20 minutes)
We did ancient times this past year, so we're in medieval times this year. Our focus during lesson time will be on church history and medieval England. I'll read a section from one of the following books:
We'll talk about it afterwards, or do a written or oral or drawing narration, depending on how the day and the dynamics work out.
We'll also do Classical-Conversations-esque history sentence memory. Last year I put these in our Circle Time binder, but this year I'm going to try it during this time. I pick some of the essential events (like the Magna Carta) and print off a full-sheet timeline figure with sentence from the Homeschool in the Woods timeline CD.
My emphasis throughout will be on people more than events or wars or politics. Our lessons don't at all comprise a thorough study of history, but my intent is more to introduce people and times and whet their appetites.
I will still also be doing medieval history "strewing," without lesson plans, from whence I expect most of their knowledge and learning will come.
Science (~15 minutes)
For science, I'll read aloud a section from Ann Voskamp's A Child's Geography: Explore His Earth, and we'll complete a "postcard" (i.e. written narration) about the section at least once per week.
Rather than complete and in-depth study, I am primarily interested in the students being able to hear a short lesson and then talk about or write about it afterward. So, it's attention-building more than scientific study.
There will still be lots of geography strewing and low-key science; during the elementary years I believe fostering interest is the best focus.
Literature & Art (~10 minutes)
As time allows, I'll attempt to fit in some bits of literature and art.
On Tuesdays I'll have some poetry on audio selected, or perhaps sometimes one of the children might have a poem they want to share. Instead of that or in addition to it we might also listen to a fairy tale. I have The Blue Fairy Book & Fairy Tales of Hans Christian Andersen on audio (99-cent whispersync deals), and the average length of most of them seem to be 7-12 minutes.
On Thursdays, we'll see if I might actually finally manage to do art study ala Charlotte Mason. Our options will include:
Art narration: choose a print in a library art book, set the timer for 5 minutes, have everyone look intently at it until the timer rings, close the book, then have them take turns telling a detail they remember until we run out.
Coloring: Use a masterpiece coloring page & a print (from a library book) and have them color the coloring page as realistically as they can.
Drawing: Have them try their hands at copying a masterpiece (from a library book) free-hand.
So, that's about 1 hour and 5 minutes worth of lessons (I'm estimating) that we'll have 2 hours (or, an hour and a half after walking down the street both ways, most likely) reserved for. Without the 5-year-olds and 3-year-olds in the picture, I think we just might be able to do it.
But I am ever hopeful in June.