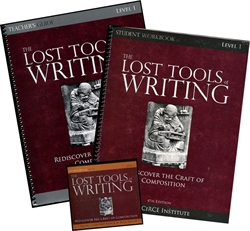 I haven't had much time to dig into it, but I'm looking forward to doing so. I'm not sure if we'll start the program this year (my oldest will be in 6th grade) or postpone it until 7th grade, but I'm thinking even if we don't officially start the program in the fall, I'll still be able to pick up some teaching tips for introducing discussion into our lessons, which is something I really need to work on.
GTD for Homemakers is in the Bundle of the Week this week – the bundle deal that ends tomorrow – if you're interested in getting 4 other ebooks on the topic of "Professional Homemaking" for only $3 more than GTD sells for alone.
The Bundle of the Week site, offering a different bundle every week of 5 ebooks for $7.40, just changed their model. If you want to find out about these weekly deals, you now have to be on the email list. The bundles won't be advertised on banners or blogs, but only sent out to people who are subscribed to the list. And that's why I'm sworn to secrecy on what those other titles in the bundle are. :)
The weather has been lovely this week and I've planted a bunch of seeds and started garden clean up.
I planted 1 1/2 6'x3′ garden boxes with lettuce, spinach, and other greens. We also have about 20′ of sugar snap peas planted – now we cross our fingers and hope the birds don't eat them all. Ilse ran out just this morning in the middle of a math lesson to chase the neighborhood pheasant out of the row.
What are your favorite plants to start by seed? I always have mixed success, but so far that's not stopped me (not in March, anyway; in September I often start pulling plants out just to be done with it).
I can't wait for fresh garden salads!
If you have any questions about RTM or about keeping track of tasks digitally, let me know so I can make sure we address them! It will be recorded and available later, so don't worry if you can't watch it live or aren't on Google+.
The boys have started making themselves herbal tea before they start their math.
I let them have tea a few times when they were sick, and they really enjoyed it. I think they enjoy having a starting ritual that is beyond simply doing their morning chores. So, as long as they don't dally too long over said chores or over the choosing of the tea, I've let them.
We've had surprisingly few spills and no spoiled math sheets yet, which surprises me greatly.
It's a cheap and easy way to give them a little morale boost for math time.
The baby managed to open the 2″ binder that held all our Veritas Press timeline cards that were arranged in chronological (and not numbered) ordered.
The page protectors and loose cards are still in a pile on the bookshelf a week later. I haven't mustered up the morale to resleeve and rearrange them.
It might not happen until June.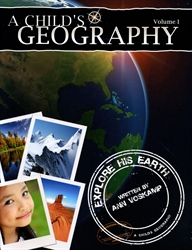 In our elementary lessons we finished Ann Voskamp's Explore His Earth.
It feels good to have finished something – a hint that the end of the year is nigh! I'd give the book a solid three stars. It was a good choice. It felt a bit cutesy or contrived in places to me, but I prefer blunt and straightforward style, which I wasn't expecting from Ann. Surprisingly, there were only a handful of places where it felt the sentences got all tied up and convoluted.
I'm glad we read it. I'm glad we're done with it.
On to more Shakespeare, now!