It is tempting, this time of year, to skip right to discussing next year's plans and leave this year we are wrapping up in the dust bin of forgotten memories.
But we can't adequately plan for the next year without pausing the evaluate what did and did not work this year. How our students have grown, how our students need to be challenged next, this is information that comes when we take the time to look back and assess how things went.
What Worked in Our Homeschool This Year
Math
I still love Math-U-See. Hans completed over a book and a half, which when paired with his more-than-one-book progress last year, brings him up from "behind" the book number matching his grade. So, my trust in their system and the mastery approach is paying off. Jaeger, though two years younger, is only one book behind him, so math appears to be his strong suit.
I did use some Calculadder for math facts review, but also decided this last month that xtramath.org is simply the best method for fact mastery.
Language
This year the boys were in a speech class which was stretching and very good for them. I also am teaching a writing class for Hans and Jaeger and some of their friends. Their writing ability has improved greatly this year with the sustained attention being given all year. Latin lessons, however, got mostly ignored when the speech and writing homework took all the one-on-one time and energy I had.
Circle Time
Our memory work binders continued to make Circle Time much smoother and easier to pick up and start. I also had to remember to charge my iPod most evenings so that I'd have the battery power to facilitate our singing, and that's now nearly a habit. :) I think we are now over the difficult stage of Circle Time – the older boys are won over and it is nearly a habit. Everyone feels it when it's missing from our mornings. Having older ones on board, carrying on the show when little ones need to be dealt with, is a huge help. But sticking it out until we got to that point is how we got to that point. So, if you're still in the "winning them to it" difficult stage: Stick to it! It will pay off!
Content Areas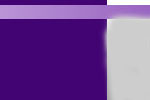 We finished books 2 & 3 of Covenantal Catechism, covering the Old Testament and how God kept His promised line to Christ despite sin and Satan. We read all of The Story of the Middle Ages and got a start on The Story of the Renaissance and Reformation. We did most of Young Peacemakers, but didn't quite finish. We also read A Child's Geography: Explore His Earth (we didn't do any of the activities).
We saw 2 live Shakespeare plays (Hamlet & Midsummer Night's Dream) and watched 2 Shakespeare movies (Taming of the Shrew & Henry V). We listened to audio performances of Taming of the Shrew, Midsummer Night's Dream, and Henry V, and the kids acted out their favorite scenes with finger puppets. Shakespeare this year was simple and a huge hit, so I'll write a post of its own for that.
Of course, wide and varied free reading covered a lot of bases for my 10 & 8 year olds. I plan on making several book list posts over the summer, so I won't go into that now. I didn't assign any particular books. I just stocked the shelf with medieval biographies and stories (including Arthurian legends) and they've all been read multiple times in the course of a year.
We (my friend and I who do school and life together) also bought real nature journals for the kids and we have done 3 or 4 nature walks (we'll do some while we're on break, too) and a hand-full of backyard nature observations, too. It doesn't sound like much, but it's an improvement on previous years, so I'm putting nature study in the "success" category.
Schedules & Organization
A huge secret to our increased consistency and amount of material learned this year was scheduling things with other people. So, speech class happened because there was money out for it and an appointment on the calendar. Writing class happened because people came to my house and paid me money to teach it. Elementary lessons happened because 2 extra kids showed up at my house at 1pm every Tuesday and Thursday and my friend stopped by to pick up my preschoolers. So the preschoolers got an hour of picture books those days (something I just never do, to my shame) with my friend, and we worked through Bible and History and Science at my house.
I was way more consistent because I committed myself to people other than myself. :)
Putting together all the materials in specific homes worked really well for us this year, too. I wrote about them all in my 31 Days of an Organized Homeschool series in October. I straightened them all up each break week and they are still going strong at the end of the year. I love file boxes (not crates).
And I am more and more in love with the 6 weeks on, 1 week off model of year-round homeschooling. Absolutely worth it to start in July to have those breaks in February, October, and to be done in May! I'll be writing more about that, too. :)
Other Good Signs
Some books for next school year arrived and Hans browsed them while sorting them into piles. He commented: "I feel sorry for my friends who think reading is part of school work. I think reading is for fun."
Mission accomplished.