This year I have two elementary students and two middle school students – plus the toddler that I suppose I should start calling a preschooler.
My 8-year-old, Ilse, will be in 3rd grade. She still needs practice reading, so time for that must be reserved. My 6-year-old son, Knox, on the other hand, is currently reading through the Redwall series – he is a fluent reader. According to his age, he'd be 1st grade. According to the level he works at in most areas, he'd be somewhere between 2nd-3rd grade, except for his handwriting.
When I make my plans for these two, I am so glad I homeschool and do not have to choose a grade to put them into. I can work with each of them where they are in each area – assigning them a grade level is only for the purpose of communicating with the outside world. Knox will be reading widely (like a 3rd or 4th grader) while practicing holding his pencil correctly and starting from the top to form his letters (like a Kindergartener). Ilse will practice her reading (like a 2nd grader) while learning cursive (like a 3rd grader0. Both of them are doing well in math; my fear last year was that Knox would catch up with Ilse in that area, also, but Ilse made steady progress and clearly has a preference for the concrete world of numbers.
Typically I would keep school very light for a 6-year-old, and though his table work will be minimal, Knox is bright and needs his mind engaged, so he will be joining our group lessons instead of playing with his younger sister during that time.
So here's what my plans for them look like this year.
Bible
During our group lessons (called Elementary Lessons at our house), I will use Covenantal Catechism books 2 & 3 (the Old Testament). I've been through these books twice with my older two when they were this age, and I'm returning to it with fond memories.
We don't use it exactly as written (of course). It includes a "catechism" of Bible facts to memorize, which I use only as review questions.
Group lessons are twice a week, so my plan with the program is as follows:
Tuesday: Start with a review question or two; read (or listen to the audio of) the Bible passage; narrate the passage.
Thursday: Start with a review question or two; read the lesson; narrate; write or copy a summary sentence (older students – we're doing this with friends, so I'll have students aged 6-11 together).
While they listen they will also have a coloring page of the story we're doing that week. 1 page for both days.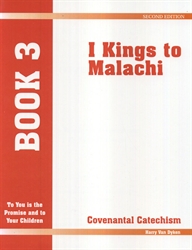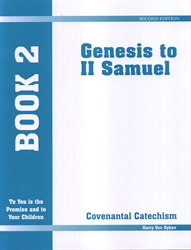 Math
I love Math-U-See! So far it has worked with each of my children. They can hunker down in one concept and keep practicing until they get it or they can plow ahead if they understand. We can go back and pull an old page to review or hold up if we need to, and the video lessons make it easy to go over concepts again if needed or to move ahead without my having to keep a fresh mind for how to teach math.
Ilse ended last year with about 1/3 of Beta left and Knox is about halfway through Alpha. So they'll each just pick up where they left off and I have the next book ready for them both whenever they get there.
They are both also doing xtramath math fact drill daily, and I have told them that they have to pass the addition level before they can move into the next book. Ilse was pretty close – I should have been having her continue it during our break (and had intended to), but it didn't happen. That proves that it is the checklists that help us keep things rolling and happening!
Latin
I started both Hans & Jaeger in Latin at 3rd grade and it took 2 years (or more) for us to finish Latin for Children Primer A. They were fluent readers and good with language and I still think it was too young an age to begin.
I am definitely not starting Latin with a student who is not a fluent reader – English first. Probably I will wait until Ilse is 5th grade and Knox is 4th and start them together.
We do own Song School Latin with the DVD, and both of them may do that for fun if they'd like to, but it won't be a part of their required work. It's a higher priority to me that we all be done with required work by lunch than that all four children do all the things that might be a good idea.
Bottom line: No Latin for either of them this year.
History
It's our Medieval year! Ilse was a part of group lessons last year where we covered ancients, but Knox will hop in en media res. No problem.
So, twice a week during our group lessons (almost like a second morning time, but twice a week and only with the elementary-aged kids around the table), I'll read aloud from our history spine, someone selected with the roll of a die will narrate, and everyone will have a coloring page to work on while they listen. I'll read Story of the Middle Ages and The Discovery of New Worlds.
We'll start off our history time by listening to and singing along with the CC version of the Veritas Timeline cards (CC arranged them chronologically, Veritas' original order is not chronological).
That's it.
Science
We're doing Exploring Creation with Botany this year in group lessons. I'll read from the book, they'll narrate, and once a week we'll add a drawing to our nature notebook. In the past, we've done nature drawing outside on our walks or just in our yard and it's rather tricky. When I heard on a Mason Jar podcast that Cindy had her boys bring something in to the table to draw, I realized that was the logistics hack I needed to make drawing happen more consistently. Since then I have also heard others say they even would look up in a field guide something they had seen and draw it from the guide. That we can manage.
I also found an informal group (with 5 kids 2-3 families is a group) to meet up with for nature study – and scheduling something with other people has been the secret to consistency for me, so I'm excited that this might become a regular part of our routine instead of an occasional addition.
Read – narrate – look – draw. That's the sum of our elementary science plan for the year.
Geography
During our group lessons we will also do a little geography – about 10ish minutes twice a week. We'll use the instructions in the 7th & 8th book of the Draw Write Now series to practice drawing the continents and the world, plus we'll learn about the different types of climates and use blank maps and the model in those books to color where the climates are in the world.
By the end of the year I'd like them to be able to free-hand a rough sketch of the world and color it in according to the climate.
Reading & Writing
For the 8-year-old who still needs reading practice, I'll listen to her read from a Burgess book for 5-10 minutes. By the end of the year perhaps we will move on to her reading an entire chapter at once and then narrating, but we aren't there yet – just 2-3 pages at a time for now. I'll also keep up a rotating library supply of easy readers (Henry & Mudge, Frog & Toad, Little Bear, etc.) and assign her to read at least one story out of them to her 3-year-old sister each day. Fluency comes from lots of reading at or below level, so that assignment will be geared at helping her gain confidence and speed. She'll also choose one book a week to read on her own and choose one audio book to listen to as well.
We'll also do spelling. I am giving studied dictation a go with her because I think she'll enjoy that approach and it sounds promising. I purchased Spelling Wisdom Book 1 from Simply Charlotte Mason and have a 3-day-a-week plan mapped out:
Every day independently: Ilse looks at the sentence, copies it, and practices any words she thinks she might have a hard time (but she's making that call).
Wednesday, with me: Ilse looks at the sentence and copies it. Then we try dictation. She practices any words she has trouble with.
Friday: We do dictation only. If she gets it right, we'll do the next sentence the next week and if she still has trouble, we'll simply use the same sentence again next week.
She also wants to learn cursive, so we'll use Beautiful Handwriting for Children to practice cursive. She'll start off the year doing spelling in print, but our goal will be doing it in cursive by the end of the year.
Knox will choose two books a week to read and then tell me about on Friday – one story and one non-story. He will learn proper letter formation with me in about 3 minute sessions 3x a week with Beautiful Handwriting for Children (I've definitely gotten my $10 out of this pdf!). That's it for his one-on-one teacher time.
Other
Both Ilse & Knox will begin piano lessons, so they will have daily practice. Reading or listening to the Bible (we have it on audiobook) is also on their daily checklist to build in them the habit of reading their Bible daily.
Of course they will participate in Morning Time, as well. In my mind, math + Morning Time + reading something makes a great school day, everything else is gravy.
Checklists
They both have their own checklist on their color-coded clipboard, so I can point them back to their list rather than tell them outright what to do next each step of the way. Ilse is a checklist-lover and Knox doesn't want to be left out, so this works well for us.