Coming Soon
Memory Work Lists still in progress
Circle Time Hymns & Psalms
For my own reference, and in case others are looking for ideas to populate their Circle Time, here is our list of hymns and Psalms we've learned so far, in our 5 years of Circle Time to date. PH stands for Psalter Hymnal, our church's hymnal; CC stands for Cantus Christi, the hymnal of the CRE, whose Genevan settings of the Psalms we love.
Circle Time Memory Work: Scripture
Psalms
Other Old Testament
Lamentations 3:21-40
Micah 6:6-8
New Testament
Matthew 6:5-13
John 1:1-5 & 9-14
John 3:14-18
Romans 8:1-4, 26-39
Romans 10:9-11
1 Corinthians 13
1 Corinthians 15:3-4
Galatians 5:22-26
Galatians 6:7-10
Ephesians 4:25-32
Ephesians 6:1-3
Philippians 4:4-9
Ephesians 1
Colossians 1:9-23
Colossians 3:1-4, 12-17
1 Thessalonians 5:12-24
1 Timothy 6:3-16
2 Tim. 3:14-17
1 Peter 3:8-17
Hebrews 4:12-16
Hebrews 11:1-6
Circle Time Memory Work: Catechism & Creeds
Creeds
Selections from the Heidelberg Catechism
Lord's Day 1 — What is your only comfort in life and in death? Q2: What must you know to live and die in the joy of this comfort?
LD 5, Q12 — According to God's righteous judgment, we deserve punishment both in this world and forever after: How then can we escape this punishment and return to God's favor?

LD 7, Q13 — What is true faith?

LD 10, Q27 — What do you understand by the providence of God? (another of my favorites)

LD 12, Q32 — But why are you called a Christian?

LD 23, Q60 — How are you right with God?

LD 25, Q66 — What are sacraments?

LD 30, Q81 — Who are to come to the Lord's Table?

LD 32, Q86 — We have been delivered from our misery by God's grace alone through Christ and not because we earned it: Why then must we still do good?

LD 45, Q116 — Why do Christians need to pray?
Circle Time Memory Work: Poems
listed roughly in order of the ages my children have learned them at, from earliest to latest
Circle Time Memory Work: Mottos
Focus on your job & do it right.
Leave it better than you found it.
Voices: cheerful, polite, strong
Business before pleasure
Soldier Stance (1. Stand up straight; 2. Shoulders back; 3. Hands at sides; 4. Ready eyes; 5. Quick response)
Circle Time Memory Work: History Sentences
I have listed the timeline titles that we've memorized; the sentences are from those titles on History Through the Ages Timeline Figures. I print out each title's image and sentence in full-sheet size for our Circle Time binders.
Ancient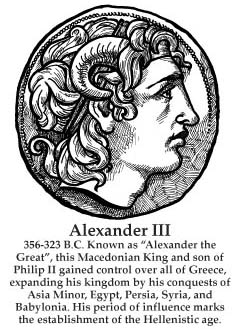 Medieval
Modern
coming in Summer 2014
Related Homeschool Memory Work Posts