FYI: Some, but not all, links in this post are affiliate links. At no extra cost to you, you can support my planning and blogging habit by buying your own school supplies through my links. Thanks!
My third child is 7 and will turn 8 halfway through the school year. She is a happy, creative, nurturing type. So far reading has come neither with ease nor difficulty – just slowly. She doesn't mind her phonics lessons, and she can sound out words and read a little bit, so she is satisfied that she can read. However, she is not reading fluently. When Hans & Jaeger were her age, I could put a stack of books in the living room and they'd simply absorb them. Not so with this one, but that's ok. She's not behind and she's still excited about learning and school. She likes the structure, the sharpened pencils, the attention. So, I do my best to always keep lessons short enough to move her forward without using up all her goodwill – so far, so good, and my plan for this coming year continues in that vein.
Math
Ilse finished up the year in Math-U-See Alpha with the last addition lesson. Her next math page is lesson 18, which introduces subtraction. Actually, she got to that point sometime in March, but instead of continuing her on, I had her pause in Alpha and do Calculadder addition and xtramath to really solidify her addition facts.
So she'll pick up with lesson 18 in MUS Alpha and continue to do addition drill pages from Calculadder as well as xtramath. She's excited to be doing xtramath – it's on the computer, and it's something the big boys do. Right now I have her set up with 6 seconds to answer. After she passes that (her score is currently in the 80s), I'll move her to the standard 3-second level for addition.
Language
We'll continue phonics practice with TATRAS phonics – she's learning phonemes like igh and ough/augh right now. Practicing our sounds and learning new ones will take about 5 minutes, 4 times a weeks.
Most of her reading practice will come by reading aloud, and I picked up a number of the Burgess animal story books for her to practice with. I'm so grateful a friend reminded me of them! The older boys skipped over this level and went straight into Burgess' Bird Book, but these animal stories are the perfect fit for Ilse's reading level and temperament – and to her they will feel like official "school" books to read rather than "learn how to read" stories like Poppleton & Mr. Putter.
She has requested that she learn cursive, so after a few weeks of shoring up her letter formation in print, I'll start her on cursive. I love the italic style because the letter forms are the exact same between print and cursive – you simply learn how to join the letters when you move from print to cursive, but all the letters remain the same shape. We'll continue using Beautiful Handwriting for Children (I definitely am getting my $10 out of it!).
We'll also do Sequential Spelling Book 1. She ended last year at Day 12. We usually do 1/2 a day in a sitting, because I think 25 words is too much writing for 7-year-olds (plus the wrong ones which must be immediately rewritten), especially when we do both handwriting and spelling at the same time. Ideally, I suppose, we'd do one, then some reading, then the other, but our pattern is to do reading at the couch and writing at the table, so all the writing gets lumped together.
Spelling is another time we're solidifying phonics, which is one reason why the phoneme-chanting is only 5 minutes. I'm also reinforcing sounds and phonemes and how they go together during our spelling lesson – it is as much phonics as spelling.
We do the Sequential Spelling on little white boards with dry-erase markers – which makes it even more special and fun. It's my little nod to being a fun mom. I found the ultra-fine tip markers work well for these purposes – the kids push so hard on them they don't stay ultra-fine for long, but they still write small enough to look neat on the board rather than fat and blurry.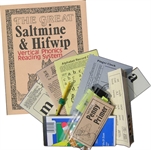 In addition to the reading aloud we'll do together, I have a whole list I'm creating of audio books for her to listen to over the school year. I'm gathering them now into playlists on iTunes so they will be easy to transfer over to the old iPod Nano (bought off Craigslist years ago) she uses, and I bought her over-the-ear headphones new for this school year (this appears to be one of those items whose price fluctuates; they were half off retail when I purchased them – Allison Burr recommended them as the ones her daughters use), because earbuds and children just don't mix well.
Her audio book list will be a post of it's own later, but it began with this list: Top Ten Audio Books for the Under-10 Crowd. :)
Bible
Of course our 2015-2016 Morning Time Plan is focused primarily on Scripture and learning about & worshipping God, so that is the primary religious instruction in our day.
In addition to that (and family devotions after dinner), we'll read a Bible story and a chapter from Leading Little Ones to God during our couch time. This will look familiar to anyone who's been around for awhile, because it was the plan last year, too. But Knox & Ilse's couch lessons happened an average of once a week, so we didn't make it all the way through either book. But they are good books, so we'll just keep going this year!
Content Areas
Twice a week a friend and I – now that we conveniently live on the same street! – swap kids. I take the big kids and do "Elementary Lessons" and she takes the younger set for "Fun School." This year Ilse and her cohort graduate up to Elementary Lessons for about 3/4 of the lesson block.
They'll do geography, science (anatomy), art study and Shakespeare with us. Most importantly, they'll get a coloring page while they listen to me read aloud, which appears to be her perceived point of Elementary Lessons.
I'll write about those plans separately.
She will also do nature journalling independently once a week as I wrote about before.
Enrichment
Ilse begged for Latin this year, so I went ahead and procured Song School Latin for her. "Take advantage of their excitement" is my motto. I'm hoping Knox will be able to play the card game with her.
She is so excited to have her own Latin. It's very cute. As is the monkey.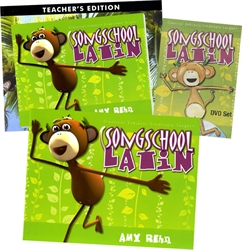 Another thing she's sure she wants to do is play piano – who doesn't want to add extra noise to school day mornings? Sigh.
I'll get her started in a low-key way with Pianophonics, which is what I keep saying I will use to learn to play piano myself, though I've never made it past the second lesson.
Organizing her stuff
For the most part, she still does not keep her own things. My bin will have our K-2 stuff, the math bin has our math books and supplies, the Latin will live on the shelf, and our nature journal stuff will remain in our ready-to-grab-and-go nature walk bag.
She will have her own container with crayons and a mechanical pencil, and her own clipboard with a checklist, because everyone loves a checklist.
Here is her checklist:
And here is my Course of Study for her:
I love the years where they are so thrilled with all things "official" and schoolish. My primary goal during Ilse's second grade year is to maintain and foster her enthusiasm for and wonder in the world and learning.
Find out more about our upcoming school year at this index post: 2015-2016 School Year Overview.